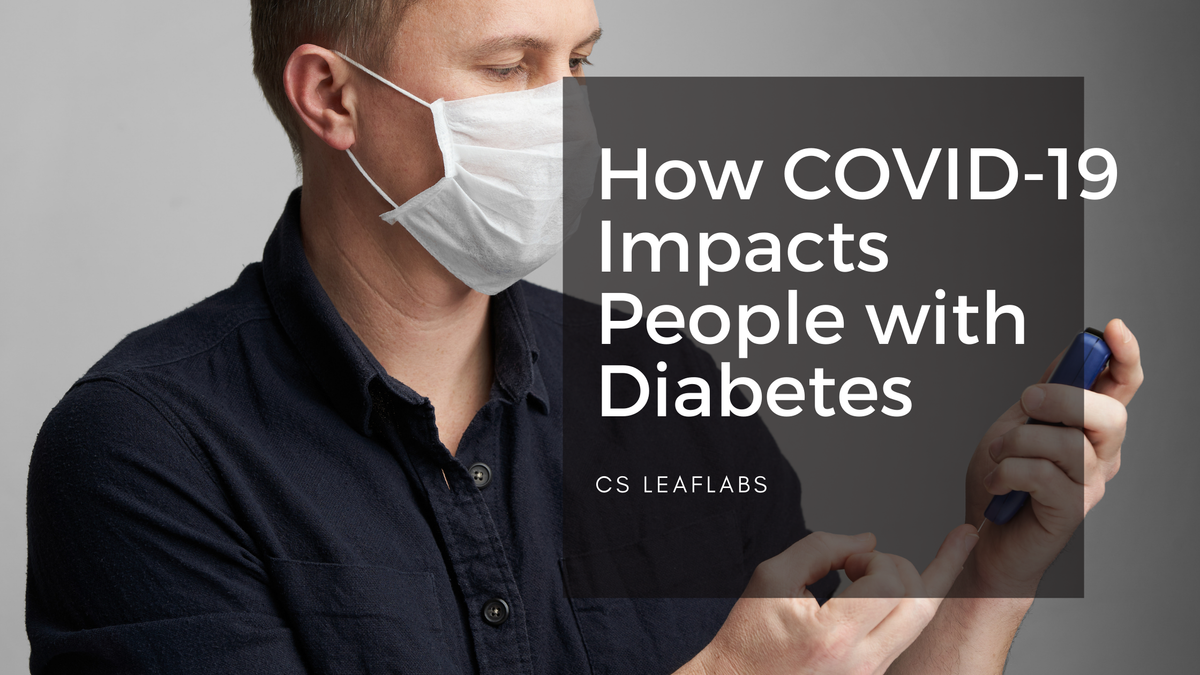 According to ICR, in October 2020 80% of COVID-19 deaths reported having at least one underlying health condition. Diabetes Mellitus is the highest case reported which is 70% and for every 100 people infected with COVID-19, one person might die.
Based on National Health and Morbidity Survey (NHMS) 2019, an estimated 3.9M people in Malaysia suffered from Diabetes Mellitus, which means on average 1 in 5 adults in Malaysia have diabetes condition.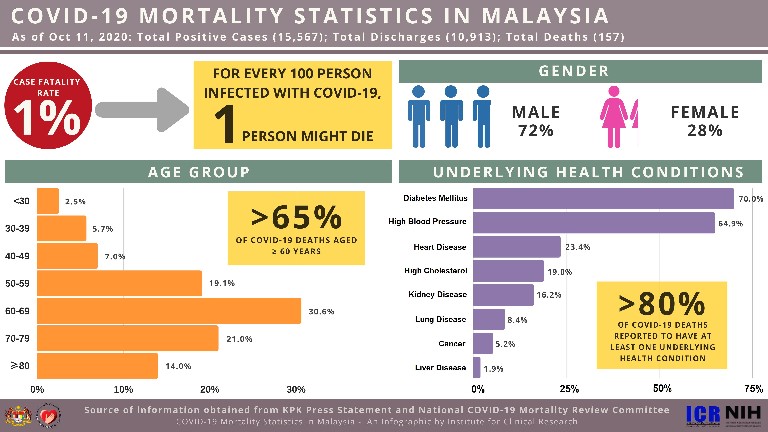 Why are people with diabetes prone to COVID-19?
The spike and collapse of dissolved glucose and insulin that happens in diabetes can cause irreversible harm to many human organs and systems over time.

Thus, the risk of getting very sick from COVID-19 is high for diabetes patients since the COVID-19 virus increases inflammation or internal swelling.

According to STAT report, organ systems targeted by the coronavirus were the same organ systems that are compromised in people with diabetes.

Diabetes can also weaken the immune system, and people with type 2 diabetes have more ACE2 receptors in various tissues, making them more vulnerable to Covid-19 invasion because ACE2 is one of the coronavirus's receptors for entering cells.
How does COVID-19 affect our body?
Generally, if a person gets infected with the Covid-19 virus, they tend to be very ill and even causes death.
So far till today, they are no cure for Covid-19 but just prevention for it. "The disease can attack almost anything in the body with devastating consequences," says cardiologist Harlan Krumholz of Yale University and Yale-New Haven Hospital, who is leading multiple efforts to gather clinical data on COVID-19.
If the immune system doesn't beat back SARS-CoV-2 during this initial phase, the virus then marches down the windpipe to attack the lungs, where it can turn deadly. Therefore, it is very crucial to keep your body's immune system at the best stage.
And recently is it was reported that patients in India who are infected with Covid-19 and also have diabetes tend to develop a black fungal infection. This black fungus infection is not an easy cure as treatments need to be done for months and even years and also some patients developed antifungal resistance. And all these are interconnected with the patient's weak immune system.
Tips for helping you manage your blood sugar around the time of COVID-19!
Adopt a balanced diet by consuming nutritious foods

Keep active by exercise

Avoid sugar-sweetened beverages

Check your blood sugar level

Manage your stress level

Get Vaccinated

Consume supplements to increase the immune system with antioxidant and anti-inflammatory.
13 Natural Plant-based Ingredient GOOD to manage DIABETES!
Reference: