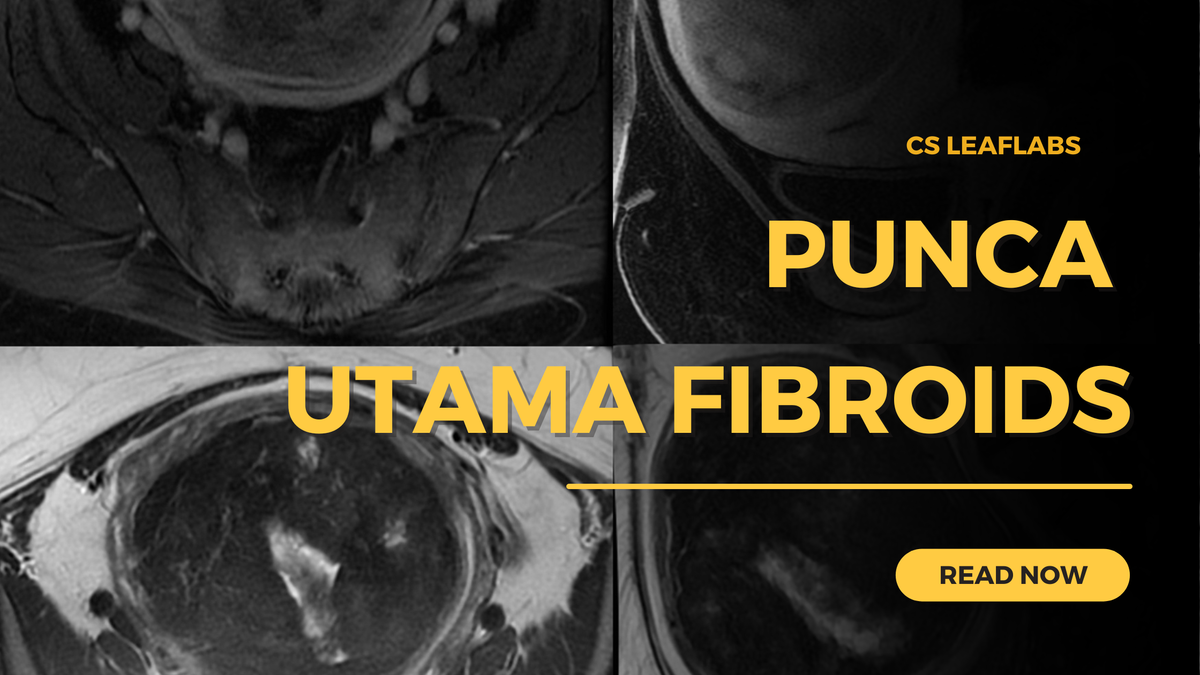 Fibroids adalah ketumbuhan yang tidak dikategorikan sebagai kanser dan terbentuk daripada tisu otot rahim.
Majoriti fibroids rahim didiagnosis pada wanita berumur antara 35 dan 54. Walau bagaimanapun, fibroid boleh berlaku pada wanita yang lebih muda daripada 35 dan sehingga menopaus.
Adakah kolagen menyebabkan pertumbuhan fibroids?
Fibroids rahim mempunyai kandungan kolagen yang tinggi, jadi tidak hairanlah sesetengah wanita yang menghidap fibroid tertanya-tanya jika suplemen kolagen boleh menyebabkan fibroids berkembang atau tidak. Jawapannya, kolagen daripada supplement atau makanan yang mengandungi kolagen tidak akan menyebabkan atau menyumbang kepada pertumbuhan fibroid.Ini kerana kolagen bukanlah makanan kepada fibroid atau punca utama pembentukkan fibroid.
Apakah punca utama kepada fibroids?
Hormon adalah penyebab utama apa yang menyebabkan Fibroids membesar.
Xenoestrogens, hormon yang terdapat di luar badan yang secara kimianya serupa dengan estrogen, juga boleh menyumbang kepada pertumbuhan fibroid. (1) Sumber biasa xenoestrogen termasuk hormon yang terdapat dalam racun perosak dan makanan contonyan daging yang disuntik dengan hormon tumbesaran, dan plastik
Menurut Pejabat Kesihatan Wanita di USA, estrogen dan progesteron merangsang perkembangan lapisan rahim semasa setiap kitaran haid sebagai persediaan untuk kehamilan. Ini menyebabkan fibroids membengkak, dan dalam banyak kes, saiznya akan berbeza dari saiz sebiji kacang hingga sebesar buah tembikai. Ketidak seimbangan hormon boleh menjadi punca kepada tumbesaran fibroid.
Selain itu,terdapat juga beberapa faktor lain yang menyebabkan tumbesaran fibroids seperti:
Pil Perancang- Pil perancang boleh membantu mengatasi beberapa simptop fibroids tetapi ia juga akan menyebabkan pertumbuhan fibroid
Insulin- Faktor pertumbuhan seperti insulin–I (IGF-I) dan insulin merangsang percambahan sel dalam tisu leiomyoma (fibroid) rahim (2)
Beberapa jenis makanan seperti daging merah yang diproses, produk tenusu tinggi lemak, makanan masin, dan karbohidrat tertentu menyebabkan fibroid berkembang.
Rujukan
Katz TA, Yang Q, Treviño LS, Walker CL, Al-Hendy A. Endocrine-disrupting chemicals and uterine fibroids. Fertil Steril. 2016 Sep 15;106(4):967-77. doi: 10.1016/j.fertnstert.2016.08.023. Epub 2016 Aug 21. PMID: 27553264; PMCID: PMC5051569.
Baird DD, Travlos G, Wilson R, Dunson DB, Hill MC, D'Aloisio AA, London SJ, Schectman JM. Uterine leiomyomata in relation to insulin-like growth factor-I, insulin, and diabetes. Epidemiology. 2009 Jul;20(4):604-10. doi: 10.1097/EDE.0b013e31819d8d3f. PMID: 19305350; PMCID: PMC2856640.